Family law is a very specialised area, as there is much more to it than clauses and conclusions. We deal with human beings, and understand that there are many feelings and emotions tied up with any family law case.
If you're coming to us, you're probably going through quite a difficult time. The dissolution of a relationship is a tough thing to cope with, particularly when there are children involved, so rest assured that we will do our very best to guide you through the process and advise you in a sensitive way.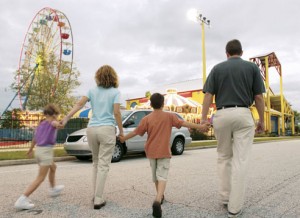 We will help you understand your rights under the law, explain all the facts to you, answer your questions and address all of your concerns.
We know that you may be anxious or upset, and may feel overwhelmed – it's our job to help you achieve the best result possible for you and your family, and we take that responsibility very seriously.
Ask yourself the following questions:
"How would you like your children to come through the process of the divorce?"
"Would you like to dance at your daughters wedding?"
"If I went back in time and came up to you on your wedding day and told you this would happen, how would you like to think you would both deal with it?"
We will help you deal objectively with the many financial, legal and emotional issues involved in your particular case. We have a wealth of experience and knowledge to draw upon, and strongly believe in being your advocate to help you navigate through the sometimes tricky process of divorce in Ireland.
We will provide a listening ear, firm support and an informed objectivity that you can rely on when you need it most. However complicated your case, we can help.
It's what we do.